It's time for kids to return to school and the weather is still warm. Since you will be busy buying back-to-school items. We want you to add water bottles for schools to the shopping list because kids need to stay hydrated. It is beneficial for their both physical and mental well-being.
Getting them high quality reusable water bottles for schools will not only reduce the waste caused due to disposable bottles and juice boxes. But you will also save some money!
Table of Contents
Children should have water bottles on their desks or in their bags to stay hydrated throughout school time. According to the Research, Water helps in enhancing children's cognitive abilities. The study showed hydrated children were better at multitasking and giving responses.
High-Quality Water Bottles For Schools
You should choose your kids water bottles wisely. Firstly, Opt for reusable bottles, but that too has some requirements. The water bottle should be free of BPA, lead, and PVC. Reusing plastic or aluminum water bottles are very harmful. These bottles are usually lined with epoxy resin with chemicals that can get into the water. Especially, do not use plastic bottles that are worn out or heated by the sun.
Above all, why should you waste money on buying a new water bottle every day? It is better to have a water bottle that is durable, reusable, and long-lasting.
Features To Look for in School Water Bottles
Choosing any water bottle might have its pros cons. Choosing a plastic water bottle might harm your kids health. Whereas choosing a reusable stainless steel bottle will save both, your kids health and your money. This is why we have short-listed some quick tips that you should look for when choosing your kids water bottle.
Water bottles should be leak-proof.
They should be well insulated.
They should have a sports top or a straw at the top.
It should be dishwasher safe
It should be an 18/8 grade stainless steel water bottle.

For the Love Of Kids – Choose a funky and cute water bottle that they would love to use!
Best Back To School Water Bottles 2023
Here we will suggest some of the best water bottles for your kid's lunchbox, class, and after-school fun.
Water Bottles for Lunch Boxes
Lunchbox water bottles should be leakproof, and lightweight. Since you might add juices or flavored drinks to the water bottles, so they should be dishwasher-safe also. Using reusable bottles is the best option instead of buying new disposable bottles or juice boxes every day.
Water Bottles for Desk
Kids need to be kept hydrated whether in the class or outside. They should be easy-to-use bottles i.e. should have straw-tops or sports-tops. Make sure the bottle is spill free and maybe insulated if your kids like to have cold water.
Reusable Water Bottles for After-school activity
Stainless steel bottles are the best sports bottles. The stainless steel durability can endure both the roughness and the heat of the sport. These insulated bottles can also be filled with ice and are great during practice sessions. Having a sport-top bottle will let the child drink water quickly without any hassle.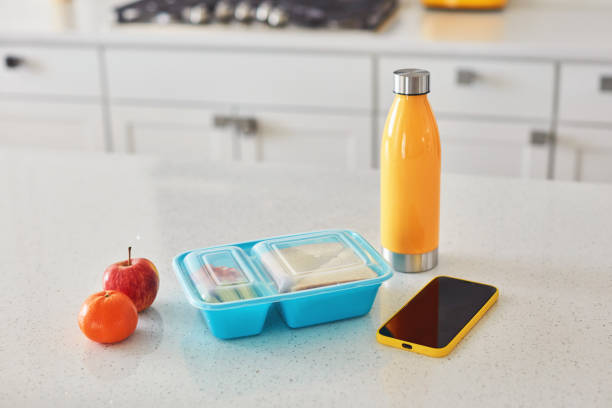 Conclusion
It's high time for your child to develop a good water drinking habit. Having a high-quality, funky, and reusable water bottle is necessary for your kid's hydration needs. Do share which water bottle have you chosen for your kid's school. It might help another parent. Happy Parenting!