There are a few elements that have the ability to transform the appearance of your living space, Decorative curtains are one of them. These curtains have a positive impact on the overall appearance of the room. Decorative curtains not only provide style and elegance but also offer privacy and control over natural light. We will guide you in detail about decorative curtains, their rich history, varieties, how to select the best one for your living space, and the recent trends that can significantly improve your home's aesthetic.
Table of Contents
Background
Back in ancient civilizations, Decorative curtains were used for practical purposes like controlling drafts while maintaining a warm interior. Functions of Decorative curtains changed with the passage of time and now they have evolved to represent richness and status. The importance of decorative curtains increased during the Renaissance era. Lavish and Decorative curtains that brought richness to palaces were made from expensive materials like velvet and silk. It was the time when the art of making decorative curtains flourished with magnificent designs.
Types of Decorative Curtains
Panel Curtains
The traditional panel curtain is made of a single piece of fabric that hangs on the curtain rod. They are available in different varieties and can be designed to precisely fit the size of your windows. For controlling light and privacy panel curtains are able to be easily opened and closed.
Sheer Curtains
 This type of decorative curtains is suitable for those who want to keep privacy as well as let in natural light in the room. They give an ethereal touch to any living area because they are made of light delicate fabric. For a layered appearance, these curtains are usually used when combined with other curtain types.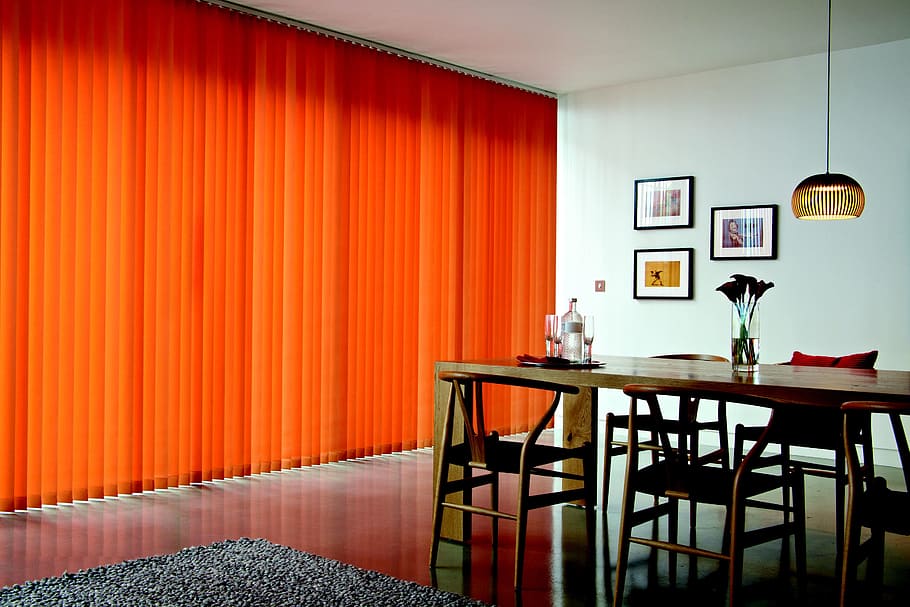 Valances
These are short decorative coverings used to hang at the top of the windows. Valances are a good choice for adding a finishing look to your window treatment. It can be used with other curtain types in order to create a more luxurious look.
Decorative Café Curtains
These curtains offer privacy while still enabling plenty of light to enter the room because they only cover the bottom half of the windows. They are usually employed in kitchens and bathrooms just to add a touch of style and elegance to these areas. They are available in different patterns and rich colors.
Dark Colored or Blackout Curtains
As their name suggests, these curtains are a good choice for those who want complete privacy and darkness in the room. These decorative curtains are specifically designed for bedrooms and home theaters since they are made to block outdoor natural light and noise.
How to Choose the Best Decorative Curtain
Consider some factors while choosing the best decorative curtains for your living space.
Patterns and Colors of Curtains
The choice of print, patterns, and colors of curtains greatly influence the overall look of your home. Neutral and soft colors with mild patterns are a good choice for a long-lasting effect. If you want to create a bold look then choose vibrant colors and complex patterns.
The Right Choice of Fabric
Your curtains' appearance and functionality are influenced by their fabric. While heavier fabric materials like velvet and Jacquard offer greater warmth and isolation, lightweight fabrics like linen and cotton allow more light to pass through.
Curtains length and Hardware
The selection of length for decorative curtains is a personal choice. Shorter decorative curtains are more informal and trendy, whereas floor-length curtains offer a beautiful and dramatic impression.
Select curtain rods and finials that go with the style of your curtains and the decor of the room. Your curtains' overall appearance might be enhanced with the correct hardware.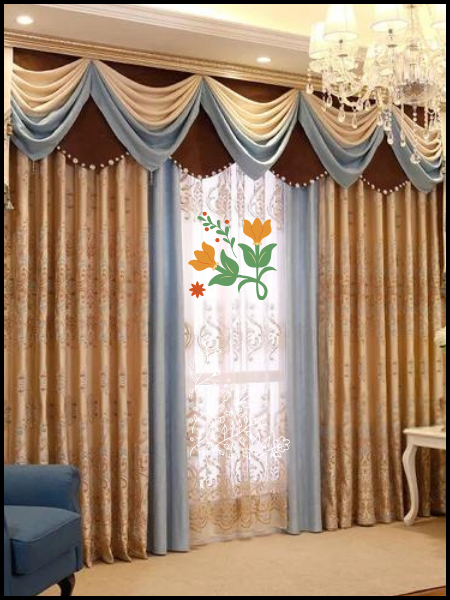 Follow the Latest Trends
Nowadays, Decorative curtains are available in many styles and patterns. Choose bold prints with layered and panel styles to add a touch of drama and interior to your home décor. Smart curtains that can be operated remotely or by voice commands are more popular in modern homes as a result of the advancement of technology.
Conclusion
Decorative curtains are a functional and important part of the home interior. You may design a place that is both attractive and useful by understanding the various types, picking the appropriate curtains, and keeping up with the most recent trends. Improve the aesthetics of your home by choosing the ideal decorative curtains that suit your personal preferences.