If you looking for cute water bottles for school or office, then you are at the right place. Cute water bottles will make you look both stylish and hydrated. These water bottles are wrapped with adorable stickers. They come in bright pastel colors with a glitter touch.
Table of Contents
These cute water bottles come in various sizes with stickers and straws. Some of these bottles are insulated and can hold both cold and hot water. Whereas some water bottles can hold cold juices only. Staying hydrated is necessary for our health, brain functioning, and good skin. & these cute bottles are best for it.
DIY Cute Water Bottles
You can personalize your water bottle with cute decors and stickers making water drinking enjoyable. Here we will share some ideas on how you can make cute water bottles yourself
Add stickers to the bottles of your favorite character.
Use markers or paints for creating designs.
Use glitters or craft supplies adding some sparkle to the bottle.
You can also personalize the water bottle with either your name or initials.
Also, check out the cute TikTok Trending Milk Carton Water Bottle.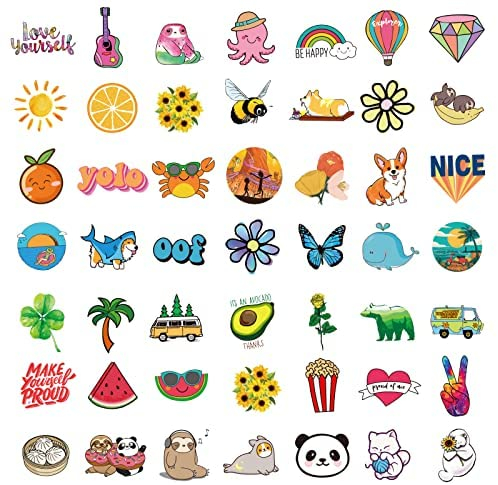 How to Choose a Water Bottle?
You should choose the water bottles by keeping the following factors in mind.
Durable
A single-use plastic bottle crushes under pressure. Whereas stainless steel water bottles won't. The durability of the water bottle depends on how long a bottle does not break, scratch, or dent. A stainless steel and aluminum water bottle is durable. But with time, aluminum bottles might add a metallic flavor to your water. So a Stainless steel water bottle is the best option.
Lid Style
Well, it depends on what you like. Would you like a straw or prefer sipping from the rim? Water bottles come with caps, lids, straws, etc. It all depends on your choice.
Insulation
You can use these bottles for adding water, tea, juice, and coffee. So you should look for a bottle that is insulated. An insulated bottle will keep the beverage hot or cold for hours.
Material
You can either buy stainless steel, aluminum, or glass water bottles. Whereas if you want a cute plastic water bottle. You should choose a BPA-free/ Tritan-safe plastic water bottle.
Size
These water bottles come in different sizes. You can choose the size based on how much water you drink in a day. If you love doing intense physical activities, go for a medium or large-size water bottle. However, if it is just to keep in your bedroom, you can choose a small cute water bottle.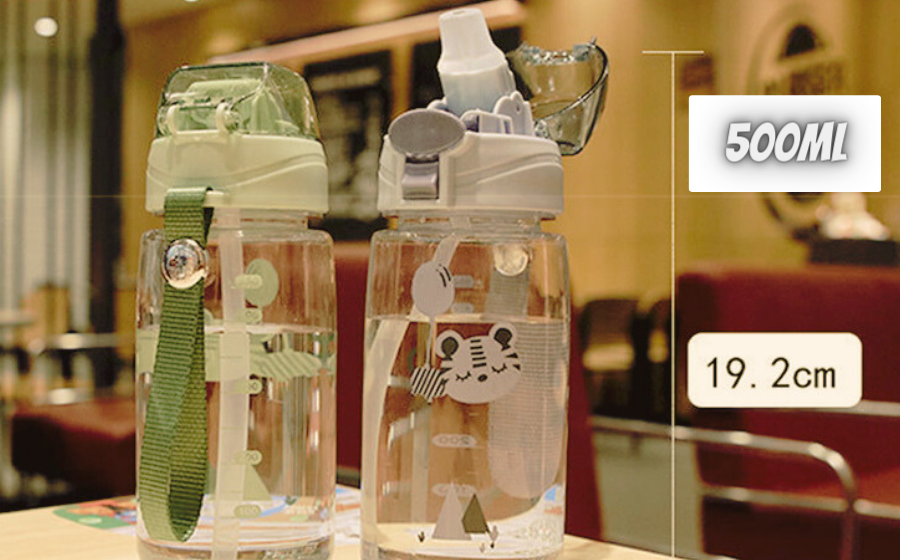 Conclusion
You can style your cute water bottle the way you want. There is a world of ideas from personalized letters to stickers to eco-friendly options. Pick your water bottle today that matches your personality, and style, and stay hydrated.
Whether you want some motivational quotes on the bottle or want cute Kawaii water bottles. Opt for a reusable bottle or stainless steel bottle instead of single-use plastic bottles.
Yes mummy, It's time to explore the world of cute water bottles for girls online today!
FAQ's
How can we design a water bottle?
You can make cute water bottle designs by adding decals or stickers, using glitter, or sticking a fabric to it.
How to personalize my water bottle?
You can personalize your water bottle by adding custom-made decals, vinyl letters, or your favorite character stickers.
What materials can I use for water bottle designing?
You can use enamel paints, acrylic markers and paints, and vinyl. You can simply use a nail polish too.
Are there any eco-friendly materials for decorating the water bottle?
Yes, you can use materials like organic paints, natural dyes, or plant-based stickers. They are biodegradable materials.