Decorations, warmth, and joy are the essentials for the holiday season. There are a few elements that have the ability to transform the appearance of your living space, and Christmas curtain lights are one of them. These magical curtains with lights fill your room with festive cheer in addition to adding a sense of beauty.
Table of Contents
Christmas Curtain lights are an innovative and alluring way to turn your living space into a beautiful winter paradise. These curtains have a positive impact on the overall appearance of the room. Christmas curtains not only provide style and elegance but also decorative and a fancy atmosphere to the room.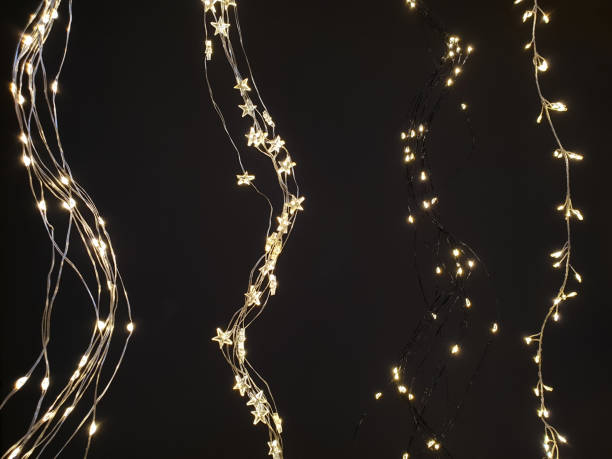 We'll walk you through the steps of creating your own customized Christmas curtain lights in this detailed article so you may bring the wonder of the Christmas season inside your home.
Materials Required
Curtains
Pick the appropriate curtain design and fabrics. This is the most important thing to keep in mind because curtain material matters a lot. The finest options are sheer or partially transparent curtains since they let the light shine through and produce a captivating impression. Choose drapes with festive patterns or in typical Christmas shades like red or green.
Fairy Lights or LED Lights
Select the LED string lights in your desired colors, whether it be vibrant colors or typical warm white. The LED light strings are simple to attach to the tops of your curtains. You can select the type that best complements your room because they are available in a variety of sizes and colors. LED lights are energy efficient, produce less heat, and are easy to use.
To create a gentle and soft glow, you can put LED lights behind sheer curtains. This can create an attractive and dreamy environment in your space that's ideal for use on special Christmas occasions or every day. You may even create dynamic lighting effects with LED lights that have color-changing options. A lot of LED curtain lights have remote controls, which make it simple to change the lighting effects, color, and brightness as per your choice.
Curtains Rods, Brackets and Clips
To hang your Christmas curtain lights, you'll need a curtain rod and brackets. Make sure the rod is strong enough to hold the increased weight of the lights and the drapes. You'll need hooks or clips to attach the LED lights to your curtains. Ensure that they are rigid enough to firmly keep the lights in place.
Step-by-Step Guide
Make sure your curtains look their best before you proceed. In order to provide a neat appearance, iron or steam them to remove any creases.
Install the brackets and curtain rod above the window or area where you intend to hang your holiday curtains. To keep up the weight of both the curtains and the lights, make sure it is firmly fastened to the wall.
Using hooks or clips, fasten the LED string lights to the top edge of the curtains.
Your curtains should now be hung on the rod. The LED lights must to be concealed behind the cloth, facing inward.
Connect a power supply to the LED string lights. You might require an extension cord to get to the closest outlet, depending on your layout. To increase safety, always utilize outlets with circuits having breakers.
Now turn on the lights and make sure the lights are shining properly. Now that they have been lit for Christmas, your curtains can charm your house.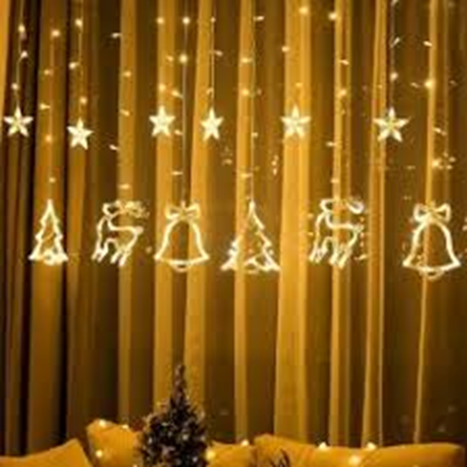 Some More Ideas for Christmas Curtain Lights
For a spectacular impact, hang curtain lights in front of your windows. Your house will have a welcoming light that is visible from the outside, giving it a festive look. Create a festive backdrop for your dinner table by hanging Christmas Curtain lights in your dining space. This gives your seasonal parties a magnificent touch and offers a lovely setting for priceless pictures.
Hang Christmas curtain lights around a canopy or behind the headboard of your bed to create a warm and enchanting bedroom ambiance. This gives off a peaceful dreamy mood that is ideal for the Christmas holiday season.
Christmas curtains lights can transform your living space and create a visually stunning and inviting atmosphere at your home.