While there are trends that come and go in the world of home decoration, Mid century curtain trends never go out of style. The mid century modern aesthetic is one such style, characterized by its everlasting appeal, clean lines, and organic curved surfaces.
Table of Contents
Curtains are an essential element that is often overlooked when planning to create a mid-century modern retreat in your home. This in-depth guide will cover all there is to discover about mid-century curtains, from their historical significance to how to choose the best pair for your living space.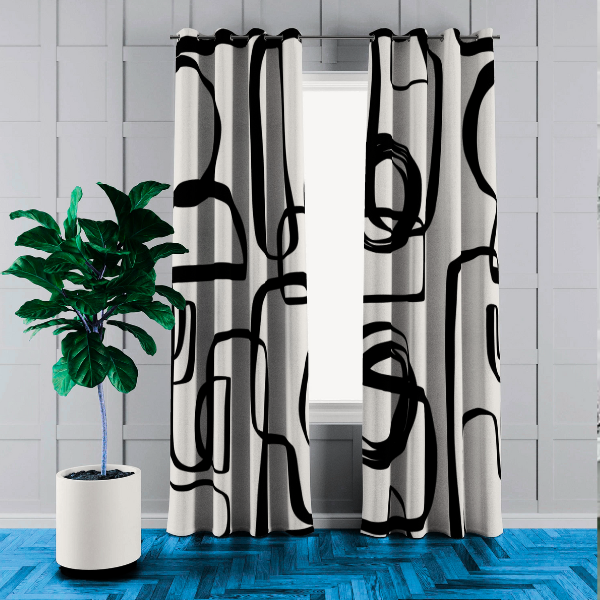 An Overview of the Mid Century Curtains
It's important to understand the mid-century modern approach before exploring the topic of mid-century curtains. This design movement, which started in the middle of the 20th century, focused on functionality, simplicity, home interior and outdoor areas. Mid-century curtains were a vital part of the design movement. It was the time of innovation and curtains manufacturer valued the use of organic materials.
Mid Century Curtains: Characteristics
Simple Designs
While keeping the basic principles of simplicity and functionality, these curtains were created to match the interior design of the room. Simple lines or geometrical shapes were common minimalist patterns on curtains from the mid-20th century.
Natural Fabric
The choice of fabric was an important element while selecting curtains in mid-century. Preference was given to Linen and Cotton stuff as it goes perfect for creating natural look.
Color Scheme
Olive green, mustard yellow, and natural brown were preferred colors for curtains in the mid-century era. This color scheme enhanced the natural elements and produced a cozy, welcoming environment.
How to Choose the Most Suitable Mid Century Curtains for Your Living Space
After discussing the basics of mid-century curtains, let's talk about how to select the right set for your home.
Check Your Living space
Consider your choices before making any decisions. Size, color scheme, and existing home furnishings should all be taken into account. Mid century curtains should fit in perfectly with the surroundings.
Choice of Fabric and colors
The suitable fabric selection is essential. Choose organic materials like cotton, linen, or wool. Pick shades that fit with the mid century style. Depending on the design of your living area as a whole, earthy tones, small pastels, and vibrant elements can be combined together for decent look.
Opt Traditional Styles
Retro patterns are a must if you want to get the mid-century look. Look for drapes with tiny designs, geometric patterns, or abstract motifs.
Installation of Mid Century Curtains
Here are few tips:
Dimensions and Size
In order to ensure that the curtains fit accurately, take the measurements of your windows. To give a room a sense of height, mid-century curtains were generally placed slightly over the window frame and sometimes closer to the ceiling.
Mid-century curtain hardware
Pick curtain hardware to match the mid-century theme. To keep the design simple, sleek, plain rods and finials are best choice.
Hanging Arrangement
Curtains need to be hung with respect to length. They should rise slightly above the floor or just barely touch it. To achieve the ideal look, try out various folds and pleats.
Some Maintenance Tips
With time, curtains may gather dust and filth. To regularly clean surface particles, vacuum them or shake them. Follow the care guidelines on the fabric tag for an effective cleaning. Long-term sun exposure can cause the fading of mid-century curtains. To keep their colors vibrant, use UV-protective window films.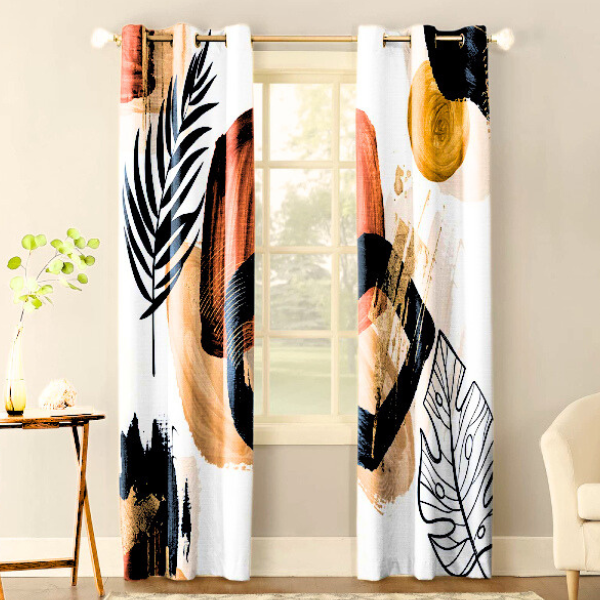 Conclusion
Installing mid-century curtains in your house may completely alter the atmosphere. These window treatments provide your living space with a classic air of elegance in addition to their practical use. You may create a stylish and premium setting in your home by adopting mid-century curtain styles. These fabrics drape look stunning and have a realistic appearance.
FAQS
Can I use mid century style curtains in modern homes?
Yes, Modern interiors may easily include mid-century drapes, giving them a distinctive look.
Mid-century curtains can be used in all settings.
Yes, mid-century curtains can be used in a variety of settings, including living rooms, bedrooms, and even home offices.
Where can I get mid-century curtain designs?
You can browse classic and vintage stores as well as online markets that focus on furniture and decor from the mid-century.
Is it possible to design your own modern curtains?
You may find a lot of DIY ideas online that can help you make personalized mid-century curtains that match your preferences and style.