The standard size of water bottles is 16.9 ounces of liquid i.e. 500 milliliters (ml). This water bottle is 8 inches tall with a diameter of 2.5 inches. However, many different water bottle sizes are now available in the market. They can be as small as 237 ml i.e. 8 ounces or big up to 1 liter i.e. 33.8 ounces of liquid.
Table of Contents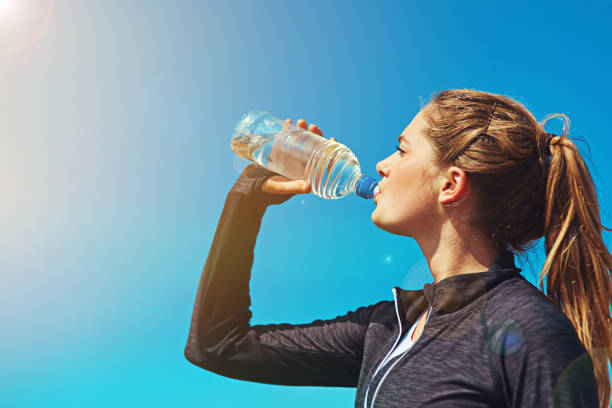 Water Bottle Size Chart
Water bottle sizes can be measured by their volume. The liquid it can hold inside is measured in ounces (oz) or milliliters (ml).
The most commonly used water bottle dimensions and volumes are
| | |
| --- | --- |
| Water Bottle Size in Inches | Water Bottle Volume |
| 2.25 x 5 in. | 8 oz – 237 ml |
| 2.25 x 7 in. | 12 oz – 355 ml |
| 2.25 x 8 in. | 16.9 oz – 500 ml |
| 2.25 x 10.8 in. | 24 oz – 710 ml |
| 2.25 x 11.2 in. | 33.8 oz – 1000 ml |
Facts about Water Bottles Size
There is no standardized size of a water bottle. However, the most commonly sold size is 16.9 ounces or 500 ml.
A 32 oz water bottle is best for people who love to do heavy workouts or are athletes. Since it holds enough water to meet their hydration needs.
Smaller water bottles of 8 oz and 12 oz are a good choice for young kids.
Double-walled insulated bottles are a good choice. They also keep your beverage hot or cold for long hours. These bottles come in sizes ranging from 16 oz to 64 oz.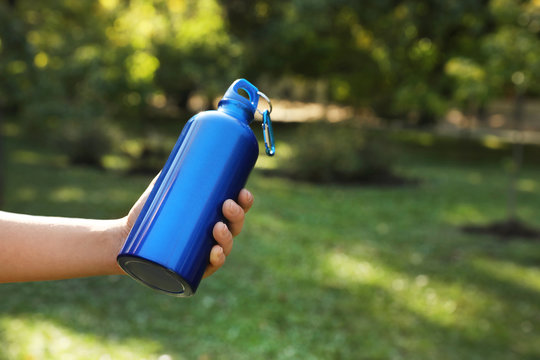 Choosing the Right Water Bottle Size
Since drinking sufficient water is essential for both physical and mental health being. You should choose your water bottle sizes wisely that will meet your hydration needs.
Choose your water bottle sizes keeping these factors into consideration.
Lifestyle Requirements: Everyone has different hydration needs. If you have a sedentary lifestyle, a standard-size bottle is fine for you. But if you engage daily in heavy workouts and physical activities. You should choose a larger bottle to make sure you drink sufficient water.

Portability: The bottle should be easy to carry. You can pick a larger size of the water bottle if you use a backpack. Opt for a small-size bottle if you carry a Tote bag.

Environment: It's better to choose a reusable medium-size bottle instead of single-usage small plastic bottles. You should choose to go green by using less plastic bottles.
Conclusion
The best water bottle size for daily use is 16-24 ounces. It is sufficient for your daily hydration needs. It is easier to carry around and refill, whenever required. Choosing a stainless steel water bottle is very wise. Since stainless steel bottles also maintain your beverage temperature for long hours.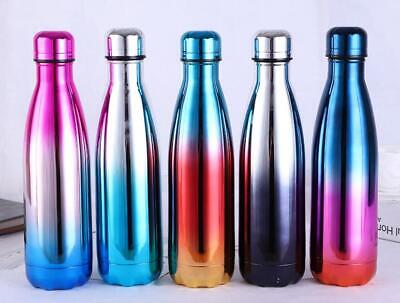 FAQs: Water Bottle Sizes
What are the different water bottle sizes Oz Available?
Water bottles are available in different sizes like 8 oz, 12 oz, 18 oz, 24 oz, 32 oz, and 64 oz.
Which water bottle size is best for everyday use?
The ideal water bottle varies from 16 to 24 ounces.
Can you reuse plastic water bottles?
Yes, you can reuse it but once or twice only. The bacteria is normally present in the mouth of the plastic bottle. The bacteria might grow with time and spread into your refrigerator also. So you should refill the water bottle either once or twice before throwing it away.
Are sports bottles better than plastic water bottles?
Well, technically both sports bottles and water bottles are made of plastic which might contain BPA. Following the green and clean motto, reusable sports bottles are way better for the planet. It's preferable to refill the sports bottle instead of buying plastic water bottles now and then.
How much water should I drink in a day?
The National Academies suggests that men should drink 15.5 cups and women should drink 11.5 cups of water per day. Yes, if you exercise a lot or live in a weather where you sweat a lot. You should consume more water.