Curtains are alot more than merely window treatments; they are vital elements in interior design that can completely alter the mood and aesthetic of living space. Pink sheer curtains have become one of the most popular curtain types because they are capable of adding a sense of class, coziness, and elegance to any bedroom. One can create a stylish and premium setting in the home by adopting pink sheer curtain styles. The article will explore the world of pink sheer curtains, including their characteristics, advantages, styling suggestions, and more.
Table of Contents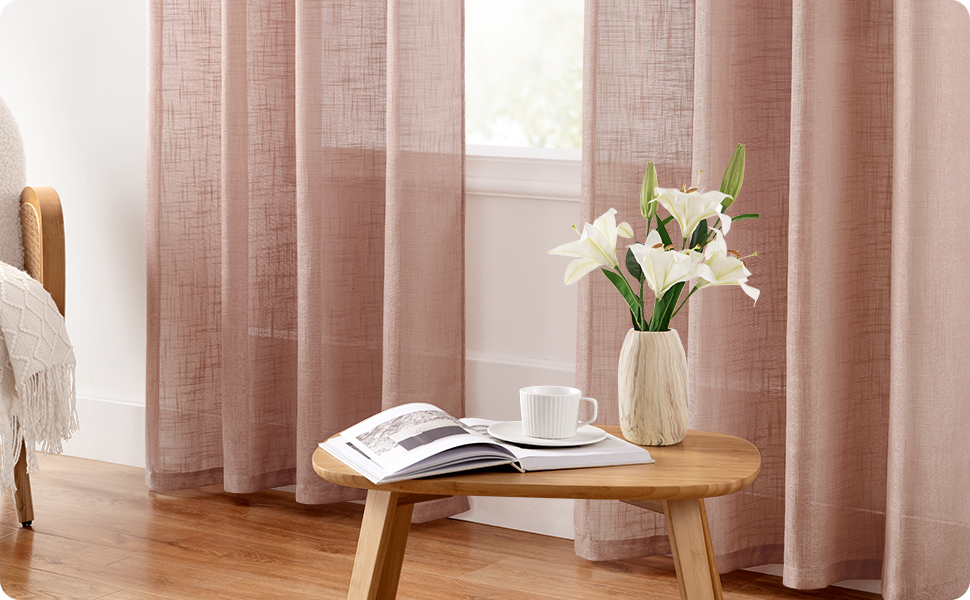 Understanding Pink Sheer Curtains
It's essential to have an understanding of what sheer curtains are, before stepping into the world of pink sheer curtains. Thin, partially transparent fabrics like chiffon, voile, or silk are used to make sheer curtains, which are transparent curtains for windows that are lightweight. Pink sheer curtains provide a certain amount of privacy while allowing enough of natural light to pass through.
Reasons to Choose Pink Sheer Curtain
Elegance
Pink is a sophisticated and feminine shade. Pink transparent curtains may instantly improve a room's aesthetic and give it a more luxurious, sophisticated environment.
Softness
Pink sheer drapes' delicate look can bring a soothing and inviting vibe to any room. It's an attractive color that makes people feel peaceful and relaxed.
Versatility
Pink sheer curtains are available in a wide range of colors from delicate pastels to vibrant pink. Because of their versatility, they can go well with a variety of interior designs, from modern to minimalist to vintage and retro styles.
Source of Light Control and Privacy
Pink sheer curtains are good at controlling light. They filter intense sunlight while still allowing enough natural light to light up the room. They are therefore the perfect option for spaces including living rooms, bedrooms, and dining rooms. Despite being transparent, sheer curtains still offer some degree of privacy throughout the day.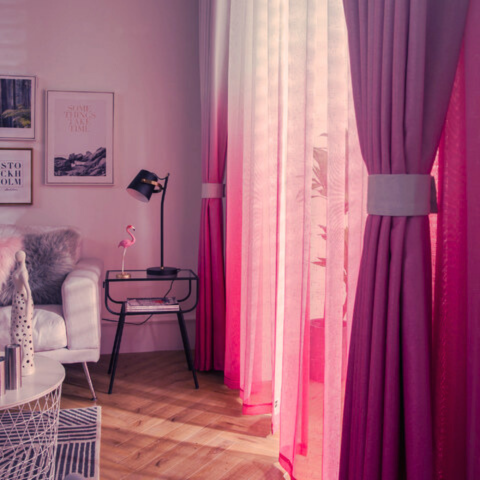 How to Style Pink Sheer Curtains?
Layering
Layer pink sheer curtains with heavier drapes or shutters to give your windows depth and quality. For a layered appearance, they are usually used when combined with other curtain types. Curtains with layered style elevate the overall appearance but also give you better control over privacy and light.
Color scheme
A variety of color schemes work well with pink sheer curtains. They blend beautifully with neutrals like white, grey, and ivory as well as bright colors like dark green, navy blue, or even gold hues for an element of elegance.
Pattern scheme
The choice of print, patterns, and colors of curtains greatly influence the overall look of your home. Neutral and soft colors with mild patterns are a good choice for a long-lasting effect. If you want to create a bold look then choose vibrant colors and complex patterns with pink sheer curtains.
Accessories
Add decorative embellishments like tiebacks, tassels, or valances to boost the luxurious appearance of pink sheer curtains. The overall appearance of your window curtains can be greatly improved by these little additions.
Room-Specific
When picking your curtains, keep the room's intended use in mind. While brighter pinks look well in living rooms and dining areas, soft, colored pastel pinks are best for bedrooms.
Curtains length and Hardware
The selection of length for pink sheer curtains is a personal choice. Shorter decorative curtains are more informal and trendy, whereas floor-length curtains offer a beautiful and dramatic impression.
Select curtain rods and finials that go with the style of your curtains and the interior of the room. Your curtains' overall appearance might be enhanced with the correct hardware.
Maintenance and care
To keep curtains neat and clean, it is important to maintain regular cleaning. Dust particles can accumulate over time, particularly on pink sheer curtains and velvet curtains. Gently vacuum or shake them out to maintain their freshness. When your curtains become wrinkled, simply press them out with a low-temperature iron. Be careful to avoid harming the delicate fabric.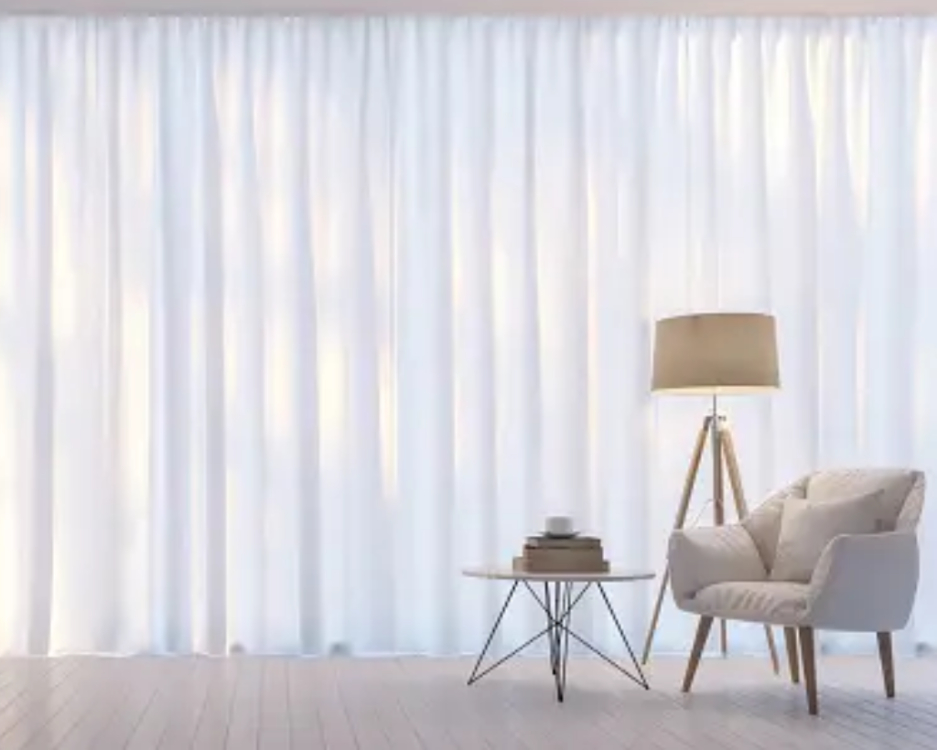 Conclusion
Pink sheer curtains are a stylish and adaptable window treatment option. Any area can look more attractive because of the sheer curtains delicate, airy appearance and the eternal allure of pink. Pink sheer curtains offer several options for setting the ideal environment in your house, whether you're going for a romantic bedroom, a comfortable living room, or a stylish dining area. These curtains may give your living areas a touch of class and warmth.