Rabbits need constant access to fresh water. They can drink about 30ml to 500ml every day, depending on the weather and circumstances. This is why pet owners prefer to have a rabbit water bottle in their cages. In this way, the water stays clean. It is easily accessible by the rabbit and can be removed and refilled easily.
Table of Contents
You can make your own DIY rabbit water bottle. Many rabbit water bottles are available in the market also. Here we have sorted a few best bunny water bottles that will keep you and your rabbit happy.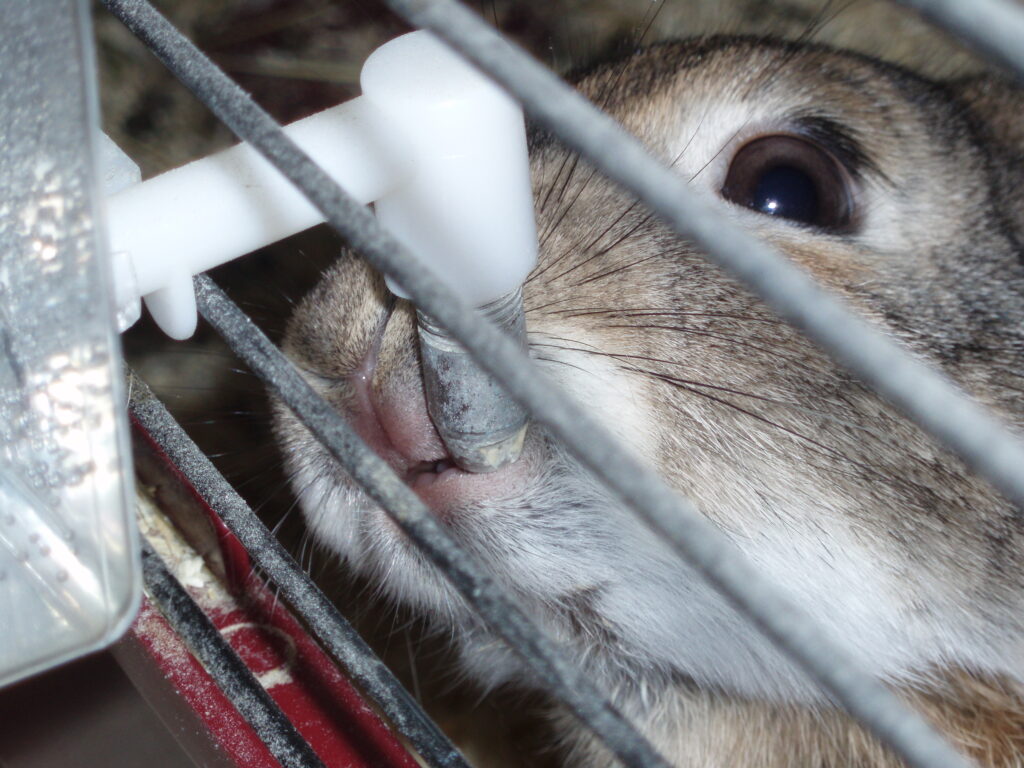 Best Rabbit Water Bottle 2023
Having the best water bottle for your rabbit is necessary for its hydration. Here we have gathered the top 5 Rabbit water bottles 2023 for you.
Lixit Chew Proof Flat Back Glass Bottle
The best feature of the Lixit Bottle is that it is made of glass and not plastic. The class is dishwasher-safe and is easy to clean. As long as it doesn't get smashed, this water bottle is durable and nontoxic. The nozzle is made of stainless steel, perfect for rabbits who love to gnaw. It can also be used for other animals like hamsters and birds.

Choco Nose No Drip Water Bottle
With a capacity of 11oz, this water dispenser is the best option for small breeds of rabbits. The bottle gets attached to the cage very easily. The mount stays there and you can easily detach and attach the bottle to it. The nozzle is both chewproof and leakproof. It is great for small mouths and can be used for guinea pigs, hamsters etc. Made from BPA-free plastic this bottle is great for your little bunny.
COCOPET Dripless Water Bottle
Cocopet is another affordable and simple water bottle for pets. It is durable, both leakproof and drip-proof, thanks to the metal ball in the tube. The plastic bottle and the metal tube both are safe and non-toxic for animals. The metal tube is also chewproof and doesn't get rusty. One of the cons it has is, that sometimes the metal ball gets stuck in the tube. This would prevent your bunny from getting the water it needs.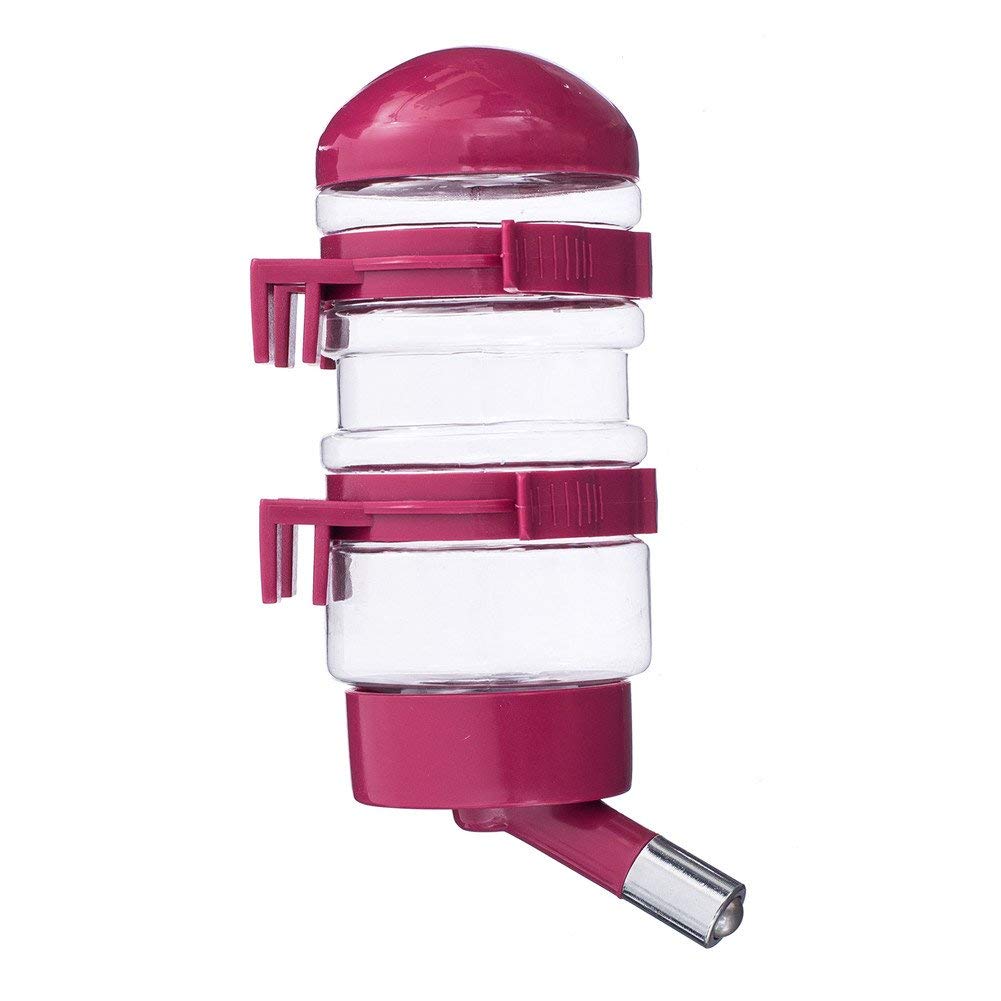 Living World Eco Plus Bunny Water Bottle
It is an eco-friendly bunny water bottle since it is made up of recycled glass. It has a stainless steel drinking cap and glass bottle. Both materials are durable. This water bottle gets installed very easily. It also has a water level indicator to guide you when it's time to refill the bottle.

It is 64oz water bottle. It is a standard type of bottle. It is made up of weather-resistant plastic and is very durable. The nozzle is of stainless steel and it is leakproof. You can remove the nozzle and get a wide opening of the bottle. It is very easy to clean and refill this bunny water bottle.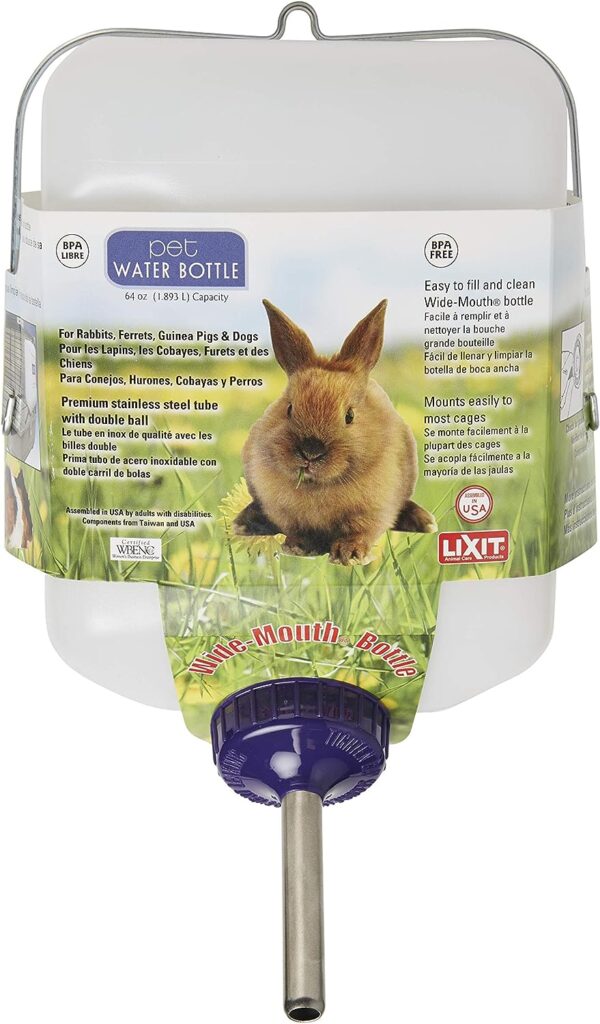 DIY Rabbit Water Bottle
DIY Bunny water bottle is very easy and cost-effective to make sure your rabbit stays hydrated. You need a water bottle, a nozzle or mouth maybe, and a few other things.
Required Materials
Some materials you will need for making your pet water bottle at home are.
Plastic Water Bottle: You will need a clean plastic water bottle with a tight cap. A 16-20-ounce water bottle is good for your rabbit's daily hydration needs.
A Wire: Find a steady wire mesh. The one that can hold the weight of the bottle and can be attached to the animal cage easily.
Twist Ties: It will help secure the wire with the cage.
Drill machine: You will have to drill a hole into the water bottle cap. You can either do it with a drill machine. Or heat a nail and make a hole in the plastic cap with it.
Scissors: To cut extra wire mesh or trim/neat the plastic bottle cap.
Water: Add it to your new DIY pet water bottle and be at peace about your bunny's hydration.
By using these simple household items, you can easily make and customize your pet water bottle.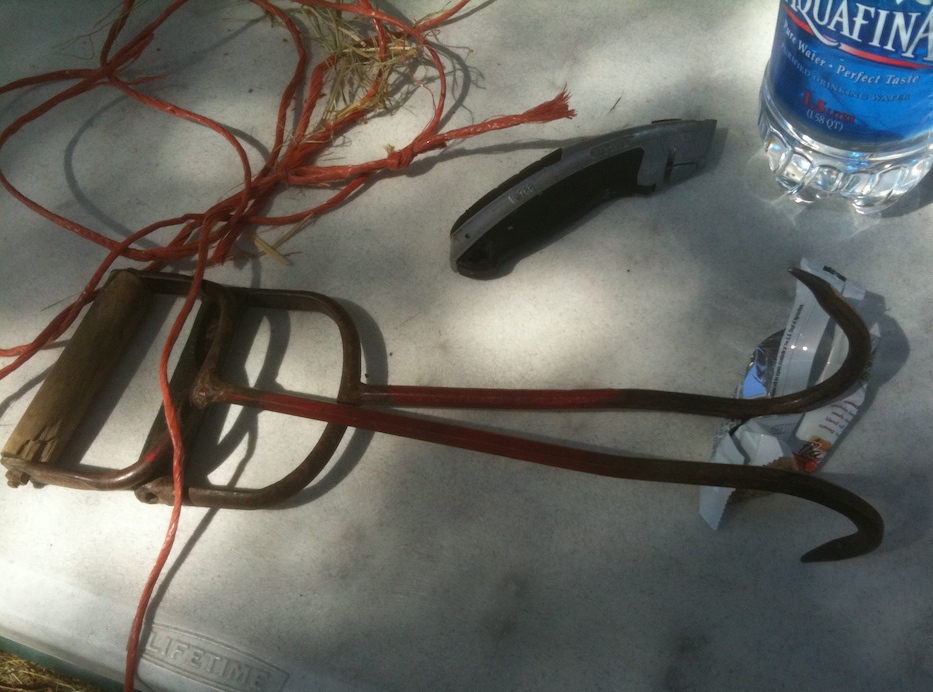 Steps of DIY Pet Water Bottle
Here we will provide you with a guide to how to make a DIY Rabbit water bottle.
Customize The Bottle
Firstly clean the water bottle thoroughly and let it dry. Using a knife or scissors, cut off the bottom of the bottle neatly. Measure the height of the bottle at which the rabbit can easily access it. Mark it using a permanent marker. Now take the cap of the bottle and drill a small hole into it. Insert a tube in the hole and set it accordingly. Your rabbit bottle is ready!
Fill the bottle with water and secure the cap so it doesn't leak. Select a location in the cage and attach the bottle to the cage using a wire or hooks.
By following these few steps you have made your own DIY rabbit water bottle. Enjoy and see your rabbit stay well hydrated without spending money.
Conclusion
You can either make the bunny water bottle yourself. Or order them online from Amazon. Make sure you choose a rabbit water bottle with a capacity of at least 12-32 ounces. Whichever bottle you choose, it should be durable, leakproof, and easy to clean.
FAQs
Is a Water Bottle important for Rabbits?
Yes, keeping a water bottle for rabbits is necessary for their hydration. This constant supply of water will save them from dehydration. It will allow the rabbit to drink water at its own pace.
Which Rabbit Water Bottle is better?
Both metal and glass water bottles are best for rabbits since they won't contaminate the water. If you choose a plastic water bottle. Make sure it is BPA-free plastic and is nontoxic.
Can I give my Rabbit water in a bowl?
Yes, you can but a water bottle is the preferred method. Since in an open bowl, water might get contaminated with bugs or hay. Rabbits might also nudge or play with them which will also cause a mess.
How to clean a Rabbit Water Bottle?
To clean the water bottle, wash it with warm soapy water. Rinse it thoroughly. You can use a bottle brush to clean the spout and the bottle from inside. Rinse it again to make sure it is all clean and there is no residue left. You can also use a pet-safe disinfectant for washing the water bottle.
How to Clean Algae from the Rabbit Water Bottle?
Some rabbit water bottles might get algae buildups. To clean them, use boiling water and a bottle brush. You can also add some bleach which will kill the algae right away. However, make sure you wash and clean the bottle well before putting it back for your rabbit.
How to Place the Water Bottle in the Cage?
It's pretty simple. Usually, pet water bottles come with mounting hardware. Either they can be screwed or can be attached to the wireframes of the cage. Not to forget, make sure you mount the bottle at the rabbit face level. So it is easier for the rabbit to drink.
What do Rabbits drink?
Rabbits drink plain water only. Yes, just basic H2O.