Advances in the field of technology have come a long way. Automation is a great way to make your life easier by converting your home into a smart home. So if you want to step into the world of automation, the Motorized curtains system is the way forward.
Table of Contents
What is Motorized Curtains?
Automated curtains are basically two or more blinds linked together. These motorized blinds can be operated by remote, sensors, intelligent curtain panels, and electrical controls for opening and closing the curtains.
It's time to give your house a makeover. Motorized curtains have lots of benefits as compared to the old traditional curtains and are indeed a choice worth considering.
Pros & Cons Of Motorized Curtains
Benefits Of Smart Curtains
Some of the benefits of investing in smart curtains are
Convenience
These smart curtains are controlled by one-touch operation. You can either do it with a remote or via a smartphone app sitting in your comfort. It is very convenient for those who have hard-to-reach or large curtains. You can do it even by sitting in the other room.
Saves Time
These electric blinds will make your life easier by taking control of the repetitive action. It will reduce the arm exercise you would do every day by raining and lowering the blinds. These motorized drapes can be set to open and close at fixed times.
Saves Energy Costs
Letting in natural light can save some energy costs at home and office. Opening and closing curtains every day is more like a chore. By using motorized curtains, you can program them to open and close automatically. Also by choosing the right automated blinds, you can block the sunlight or reduce the heat. This will save energy costs, by reducing air conditioning bills in summer.
Easy to Clean
Since curtains and blinds have some exposure to the outside environment. They get dusty easily. With these automated curtains, you don't need to stand up on chairs or lift heavy curtains anymore. Just close these smart blinds and clean them with a moist towel. Reopen them. Tadaa they are clean!
Secure
If you are out on a vacation but don't want the burglars to know. These motorized curtains are helpful. You can handle when to close and open your curtains using your mobile phone app. It might appear that someone is still there in the house.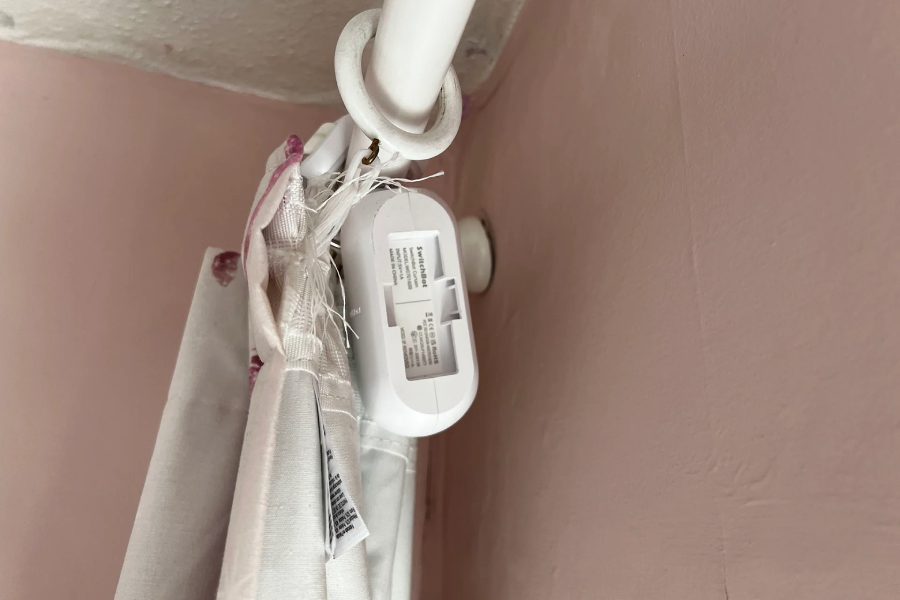 Cons Of Motorized Blinds
Cost
Obviously, they are costly, especially those that have high-tech innovation. Then these curtains can be installed by professionals only. You will have to hire them also. So yes they are expensive as compared to our traditional curtains.
Maintainance
Like every other machine, automated curtains might break down too and would require repair work. You will need a professional means more expense. Apart from that, you might have to get some annual maintenance work done also to ensure good performance every time.
Works With Electricity
Motorized blinds' functionality is dependent on electricity. So, if you face a power outage, these electric windows won't work. Yes, now some of these blinds also come with a backup of batteries or solar.
Complex
Some remote controls might have different buttons that can be confusing and difficult to understand. You would need the instructions book/manual to understand how to handle the curtains.
Types of Motorized Curtain
Motorized curtains come with different innovations. You will have to choose which type of motorized curtains would you prefer.
Cellular automatic curtains: They are best if you are looking for insulation. If you are feeling cold. You can close these curtains and you will feel the room temperature getting better.

Light-filtering automatic curtains: They limit the light rays from entering the room. They are not black-out curtains but will dim the light. It's great if you want a good peaceful sleep during the day.

Fire-resistant automated curtains: God forbid, if there is a fire emergency. These curtains won't catch the fire. Hence it will reduce the damage a spreading fire can do.

Zonal automated curtains: They are similar to light filtering curtains. These curtains not only filter out light but also block sounds coming from the outside. Hence these curtains reduce both extra light and some unnecessary sound.
Top Motorized Curtains
Today, we have compiled the top motorized curtains for you!
SwitchBot Curtain Electric Motor
Already got beautiful curtains for your lounge? If you do not want to spend on smart curtains. You can make your traditional curtains smart by installing these SwitchBot Curtain clamps. These curtain clamps can be controlled by an iOS/Android app. They work on circular rods only. You can schedule curtain opening and closing times for better sleep.
This motor comes with an 8-month battery life. Automating your traditional curtains is certainly cheaper than buying a whole new smart curtain set.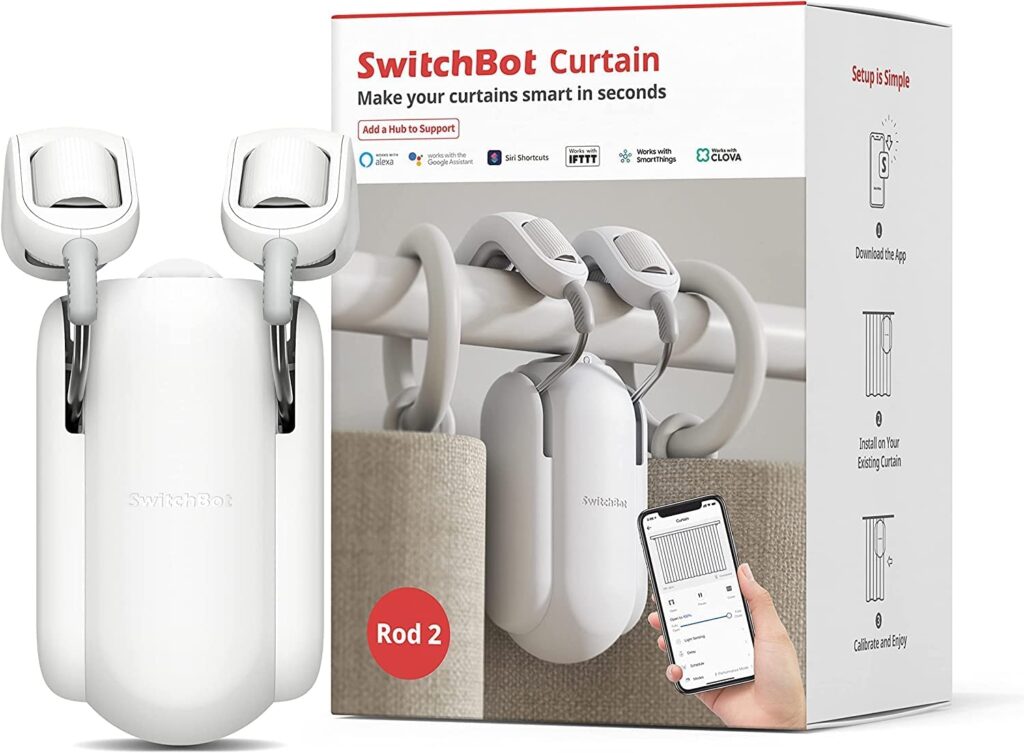 Somfy Motorized Curtains
Using these curtains, you can control your curtains with a smartphone app or a remote control. It works with the TaHoma app. They can be mounted to the ceilings directly. Its motorized drapery tracks are almost invisible and won't affect the house beauty. The tracks can be controlled by remote, smartphone app, or even voice command.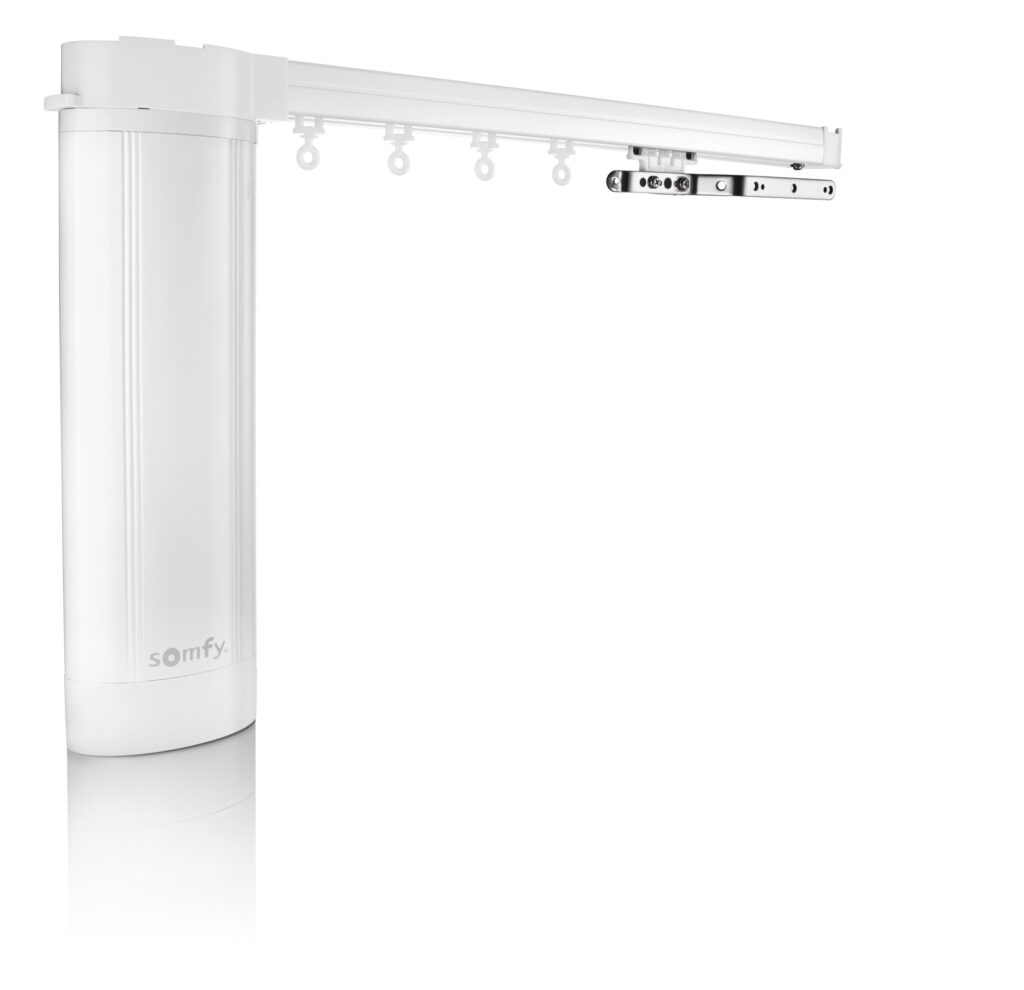 Yoolax Motorized Blind
If you aren't a fan of curtains, you can opt for a Yoolax motorized smart blind for the office. They are made up of vinyl material which is easy to clean. It has sound insulation capabilities making your important meeting undisturbed. The vinyl material blocks the light too. Using the Yoolax mobile app, you can set blind raising and lowering times too.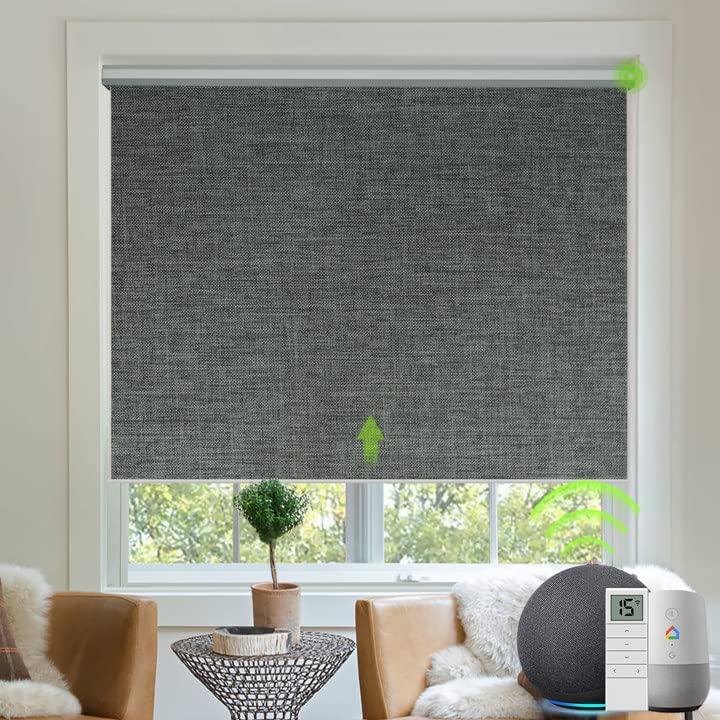 Quoya Electric Curtain Track  
This track goes at the top of the window and comes with a pole on the side. You will need curtains that can hook onto the track clip. It occupies space too. Its best for a large window or balcony which has open space. It makes the curtain opening and closing mechanism easy. You can use the remote to control the curtains. Or can connect them with Alexa and Google Assistant also.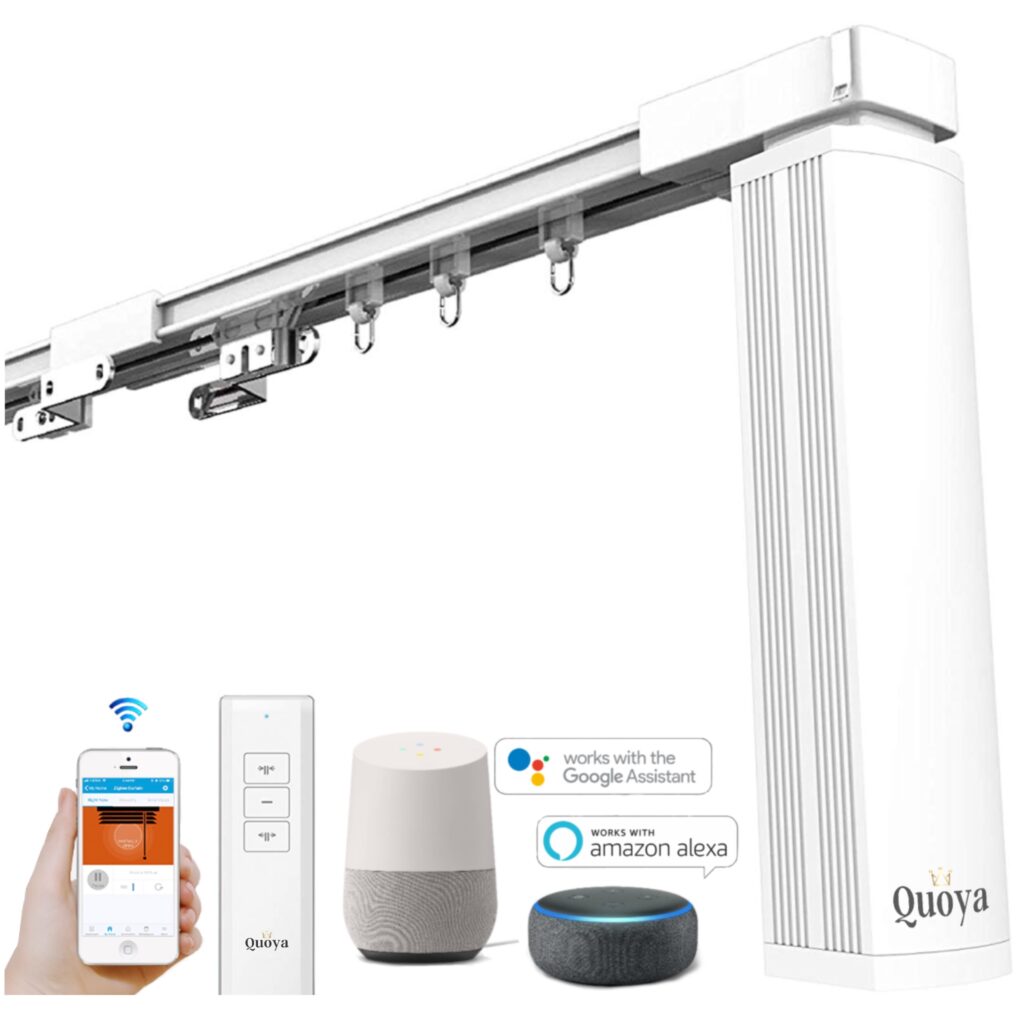 Cost of Motorized Curtains
Generally these curtains, their mechanism housing, and motor along with installation might cost you $500-$600. To start, the curtains itself vary in cost from $100 to $200. Then the motor might cost you $200-$300 depending on the type of curtains you choose. The installation might cost you $100 or less.
The price of the motorized blind also depends on the size of your windows and the type of smart curtains you choose for your room.
Conclusion
One of the enhancements in modern living is these motorized curtains and blinds. Though they are similar to their manually operated mates. Yet automated curtains make life convenient and easier. You can either install a new motorized curtain set or just install a curtain track or motor for your beautiful curtains.